Kevin Mellott has just opened pre-orders on a rechargeable battery pack for the Wonderswan handheld console.  This was designed to match the curvature of the WS Color, while maximizing the battery area;  As shown in the picture above, this still leaves room to see the game cartridge artwork.  This is intended for Wonderswan Color users who upgraded to a IPS screen kit.
Pre-order yours here for $65:  https://www.retroonyx.com/product-page/wonderswan-battery-pack
Kevin's also been working on an eInk-based ROM cart for the Wonderswan.  While there's no current timeframe for pre-orders or release, anyone who purchases one of these kits will be eligible for a 10% discount on the ROM cart when it becomes available – A pretty cool bonus!
Here's the full list of features:
Custom designed 3D printed carbon fiber enclosure
3.7V @ 2500mAh Lithium-ion battery (manf. reported rating)
12+ hour battery life with IPS screen kit at minimum brightness
USB-C connector with fast charging enabled
Charge while playing for extended play
Also fits black/white Wonderswan with slight bottom curvature mismatch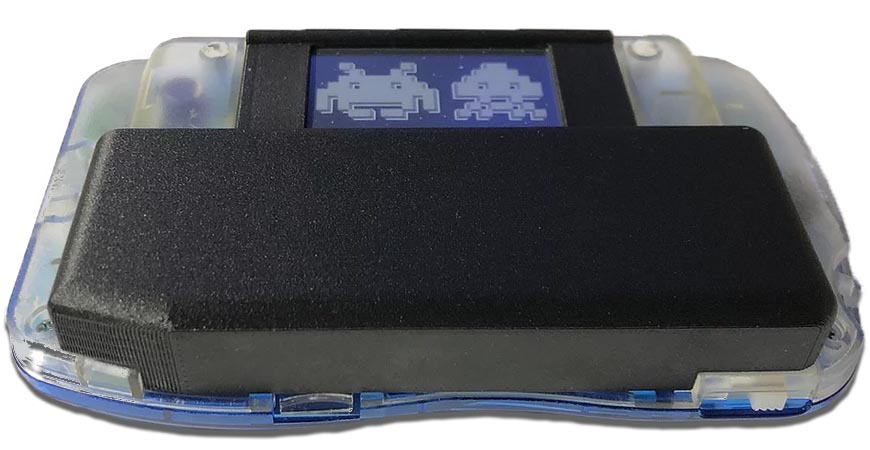 Wonderswan battery packs also up for preorder: https://t.co/ylYBXiTOkc pic.twitter.com/rWe8lfLSaM

— RetroOnyx (@mellott124) May 29, 2021