Data-Discs has re-released the vinyl soundtrack for The Revenge of Shinobi on grey LP.  This is a new release, based on new masters from PC-88, unlike the previous 2017 release based on Mega Drive. The Revenge of Shinobi is in stock and available for £23.99.
The Revenge of Shinobi Vinyl: https://data-discs.com/collections/records/products/therevengeofshinobi
The Revenge of Shinobi Digital: https://datadiscs.bandcamp.com/album/the-revenge-of-shinobi-remastered
Golden Axe: https://data-discs.com/collections/records/products/goldenaxe
B-stock: https://data-discs.com/collections/records/products/b-stock-sale
During its original release back in 2017, the audio from a Japanese Model 1 Mega Drive. This new release was able to happen thank to Yuzo Koshiro himself, when in 2021 he was able to locate and make new recordings from the original NEC PC-88 source files. He also found a previously unheard bonus track, which was already released as digital album and now available on vinyl. Like the previous pressings, it is presented as a 180g LP, cut at 45RPM and packed in a heavyweight single pocket sleeve, with a printed inner sleeve and an accompanying art print. There was briefly a limited Mega Drive + PC-88 bundle limited to 150 copies. This bundle is now sold out and now only the PC-88 version will be available in the future.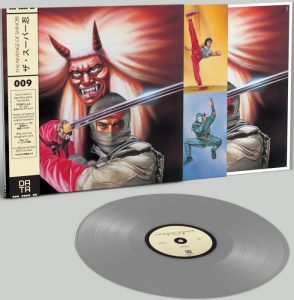 Apart from the new The Revenge of Shinobi pressing, there is also Golden Axe repress for £23.99 and in stock. There is also selection of B-stock records, with slight cosmetic damages to the jacket, while records are in mint condition. You can get these B-stocs at 40%-60% sale, while stock lasts.