Almost a month after the release of the PlayStation 1 vertical stand, Retro Frog has just opened pre-orders for PlayStation 2 vertical stands.
This time, Retro Frog created 2 different stands for both models of the PlayStation 2, the original Fat and the redesigned Slim.
In a similar fashion to the PlayStation 1 stand, Retro Frog's PlayStation 2 stand firmly holds the console vertically and prevents it from falling on its sides. When inserted into the stand, the console gets locked in place and the only way to remove it is by lifting it in an upward motion.
The stands do not cover any of the back ports on both models; so the Fat's Expansion Bay and the Slim's Ethernet port, can still be easily accessed.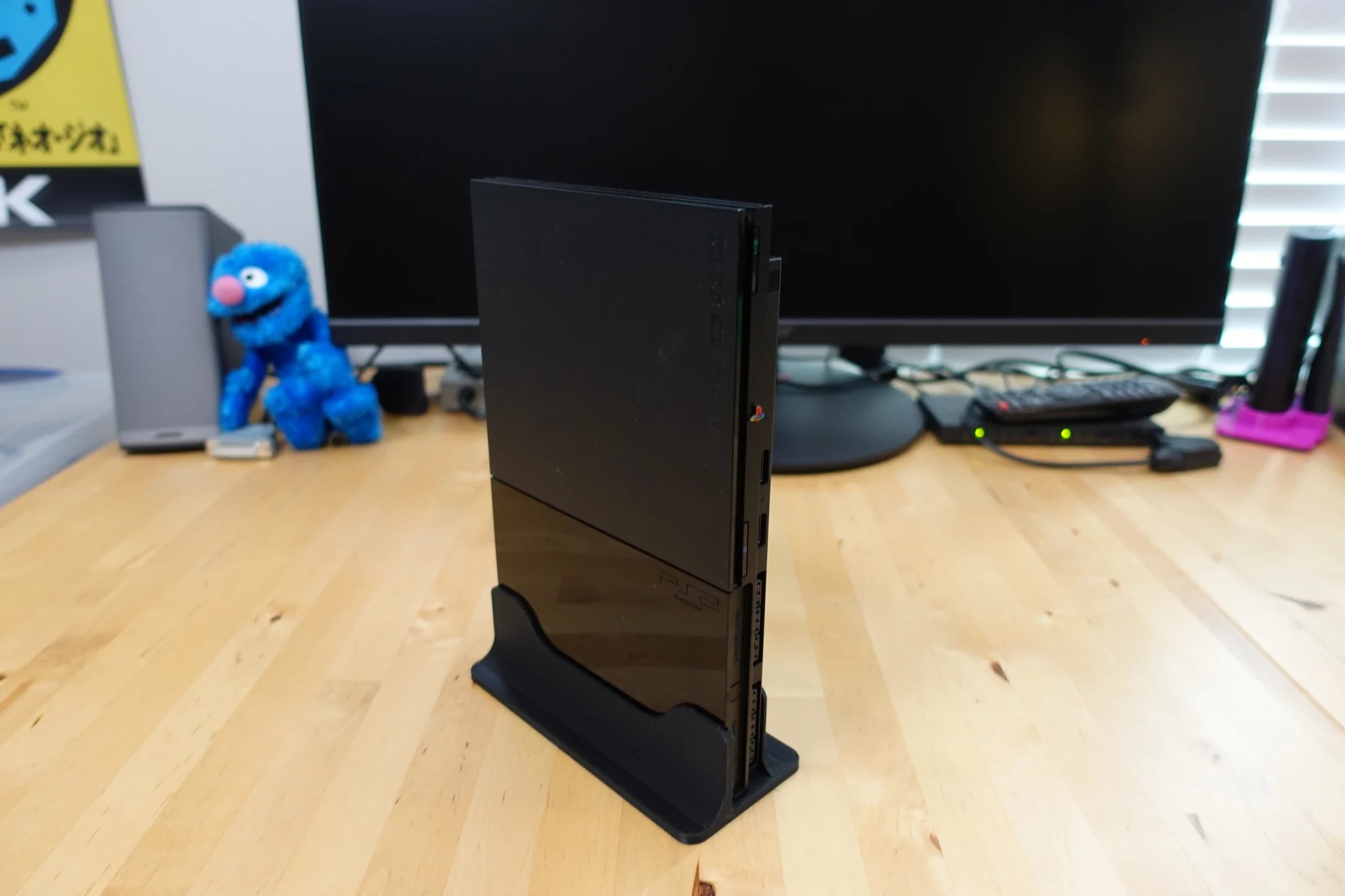 Retro Frog's vertical PlayStation 2 stand are available in two colors: black (matches the PlayStation 2's original color) and digital blue.
– The Fat PlayStation 2 stand is priced at $17.
– The Slim PlayStation 2 stand is priced at $14.
The stands are estimated to ship around late July now available from Stone Age Gamer:  https://stoneagegamer.com/playstation-2-fat-and-slim-vertical-stands-retro-frog.html?afmc=retrorgb
First party vertical stands (SCPH-10040 and SCPH-70110) were actually released during the PlayStation 2's lifespan, but at the moment, they can command high prices in the second hand market. So if you're looking for a reasonably priced, simple yet sturdy stand to hold your PlayStation 2 vertically, the Retro Frog vertical stand is currently your best bet.
For further discussion, follow me on Twitter: