A new firmware update for the Open Source Scan Converter (OSSC) has just been released. This time around the OSD (On Screen Display), that was first introduced in version 0.85, received a general overhaul.
When accessed through the remote control, all of the menu options are now displayed at once on screen and the selected option will expand into its respective sub-menu. This makes the whole navigation process a lot more convenient for power users who keep on fine tuning their settings and a lot clearer for casual users who just want to access one specific option.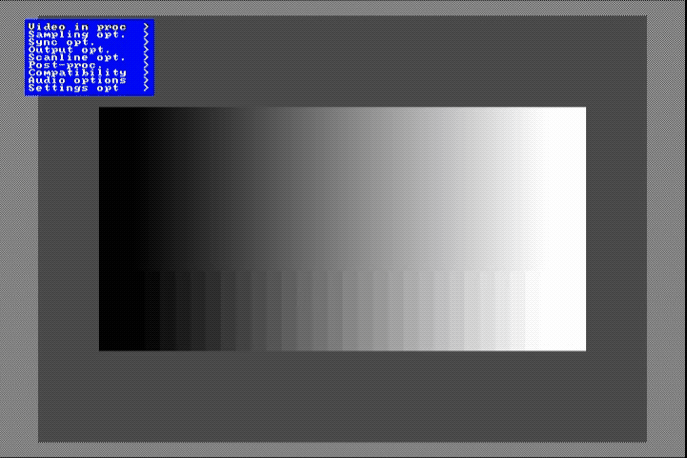 Apart from the new OSD, some improvements were made to the existing presets and higher European resolutions are now supported through their own presets.
Here's the full list of features and improvements introduced in firmware v 0.88:
New OSD
Mode preset selection improvements

Selection made independent of physical input
480p preset defined by hsync length in auto mode
Added 720p_50, 1080i_50 and 1080p_50 presets

Minor clamp/alc related improvements
NOTE: For those who installed firmware v 0.87, it is highly recommended that you update to v 0.88 so you can still successfully create and import custom profiles, using the OSSC Online Profile Editor.