MiSTer Laggy is a latency tester that can help you measure the latency on your TV, monitor or other display device using the MiSTer FPGA. You can either build your own or purchase one from the creator Martin Donlon on Tindie. It works on the same principle as the Time Sleuth, but uses the MiSTer FPGA to send the signal MiSTer Laggy receives through a custom core. That core is now downloaded when you update your MiSTer FPGA.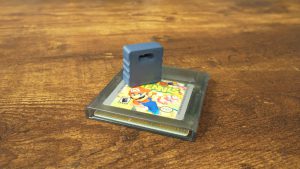 MiSTer Laggy is a USB-C device but needs a USB cable that has USB-C and USB-A. The USB-A side must be plugged into the USER port of the DE10 Nano. This is the same port where you plug in controllers through SNAC.Upon booting the core, you will see three flashing boxes. You will need to put the MiSTer Laggy hardware in front of these boxes to get measurements. Because the screen is drawn from top to bottom, each of these boxes will give you different measurements.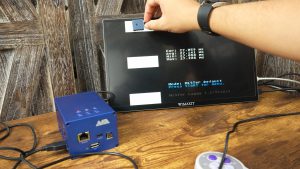 In the middle of the screen are the measurements that give you the current measurement, the average, minimum and maximum. The average, minimum and maximum are calculated from the last 16 measurements. The resolution and refresh rate can also affect what measurements you get so MiSTer Laggy also gives you options to change those.. If you're a MiSTer owner and would like a low cost way of measuring lag on your displays (MiSTer Laggy costs $12), then I really recommend purchasing one directly from Martin.
Links