The 4K Gamer Pro is a device that sharp-scales 1080p to 4K, using their custom scaling technique (not nearest-neighbor).  It's basically the opposite of an mCable, as it's sharp-scaling instead of soft-scaling…but unlike the mCable / mClassic, this outputs 4K60.  Check out the video for a full analysis and some screenshots below!
4K Gamer Pro Kickstarter:  https://bit.ly/3P3lkCr
mClassic:  https://amzn.to/3iDQx18
EDIT:  People in the comments and on social media keep insisting this is the exact same as turning your TV's sharpness all the way up.  It's absolutely not.  I'm not trying to say this thing's perfect (I'd also really like a basic NN mode), but it's absolutely performing a sharper scale than almost any TV would, which is great for 2D graphics.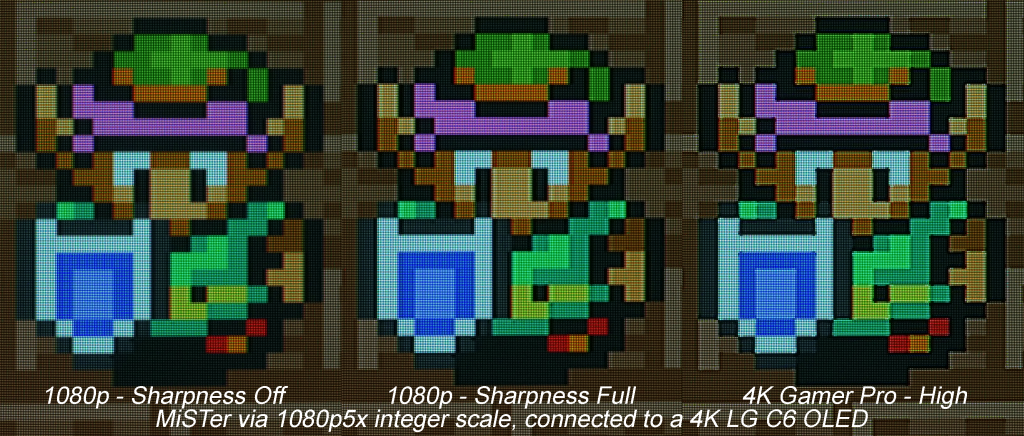 I spent a week testing this device and confirmed its "safe" to use:  There's no lag, it doesn't compress colors and there are no frame drops.  While it's not a retro-standard "nearest-neighbor" scale, it does truly scale the image to 4K60 and the scaling algorithm they use is sharp enough to make 2D graphics games of all era's shine!  For 3D graphics, that will be up to you to decide:  I don't think this is the right choice for early 3D graphics (they don't market it towards those anyway), but I did see a few scenarios where I liked the effect in modern games.  Basically, if you have a 1080p source you'd like to see sharp-scaled, this device is worth considering!
Here's some screenshots pulled from the video.  These were actually pulled from 4K60 videos of my TV (as explained in the video), so any motion blur you see is the cheap TV and not the devices in the comparison (click on each for a full-sized image):
…and here's a direct capture with the original shot nearest-neighbor scaled on the left and the 4K Gamer Pro on the right: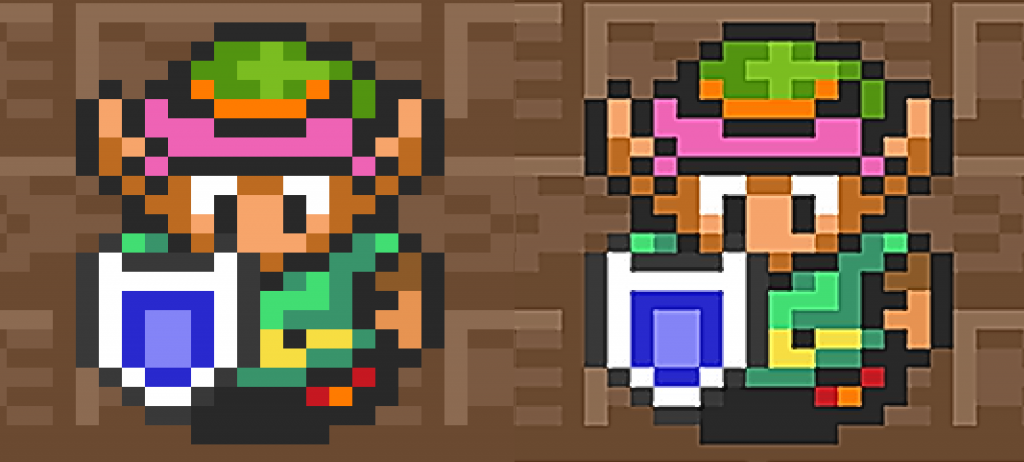 Please consider supporting this channel via monthly support services, tips, or even just by using our affiliate links to purchase things you were already going to buy anyway, at no extra cost to you: https://www.retrorgb.com/support.html
T-Shirts: https://www.retrorgb.com/store.html
All equipment used to shoot this video can be found here: https://www.amazon.com/shop/retrorgb