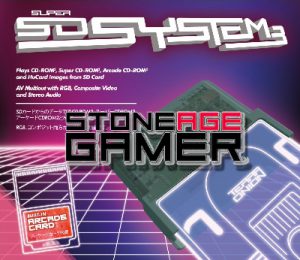 Overview:
The SSDS3 is a device that attaches to the back of a TG-16 or PCE and acts as a ROM cart, Optical Drive Emulator and RGB output solution.  It has the potential to be the perfect device for any PCE owner, but on original revisions (all of 2018, some 2019) both an audio and video bypass board needs to be installed in order to get a high quality signal from the device.  If you don't have the ability to install these mods yourself, this will add over $100 to the already high cost of the device.

Video Bypass Boards:
Pre-made audio and video bypass boards are available for people to purchase, as well as installation services:
Audio:  http://www.firebrandx.com/ssds3stereobypassamp.html
Video:  http://www.mobiusstriptechnologies.com
UK Seller (offers all):  https://www.videogameperfection.com/2019/01/08/power-up-your-ssds3/
Video bypass boards have been created by Voultar to fix the issues and can be downloaded here:
http://retrorgb.com/assets/Voultar/FU-RGB_2018-11-23.zip
A note from Voultar.
"This video amplifier is designed to replace all of the analog video circuitry on Terra Onion's SSDS3 unit. I designed this with the intention of resolving all of the various analog errors found in Terra-Onion's original video circuit design. I only have so many PC-E consoles to test with, but I believe that this will provide a substantial improvement to video clarity.
C-Sync is properly buffered so that if you're using a Model 2 Genesis C-Sync cable that doesn't attenuate the C-Sync line, C-Sync will trigger just fine as a low impedance line. However, IF your Genesis C-Sync cable does attenuate the C-Sync line (with a resistor in-series) and you have trouble getting sync to lock-on, you may short the "470Ω" jumper to resolve intermittent (picture dropping) sync locking. This probably won't be necessary, 90% of the time.
Component Map & BOM can be found within the zip file. You can download the GERBERs from OSH-PARK and use whatever board-house you prefer.
I was NOT paid to do any of this. I'm giving this to the community at absolutely ZERO cost, for everyone to use. I believe that you people have paid enough for the SSDS3 & it would be extremely amateur & in remarkably bad taste for me to make a product & sell it for profit, taking advantage of an unfortunate situation. Having said that, Mobius Strip Tech is offering these boards pre-assembled virtually at cost, and has a very cheap installation service, if you don't want to do any of this yourself. I will not provide documentation or support the FU-RGB. Good luck." 😉"
Audio Bypass Boards:
FirebrandX has posted the design files of his audio board for anyone who wants to make their own:  https://oshpark.com/shared_projects/toEy2VLz
Where To Purchase:
If you're interested in purchasing an SSDS3, I recommend buying it from a trusted reseller such as Stone Age Gamer, rather than from TerraOnion directly.
I also recommend creating a new email address to register the device, so if you ever want to transfer it to a new owner, you don't have to re-register it, just pass along the email address and password.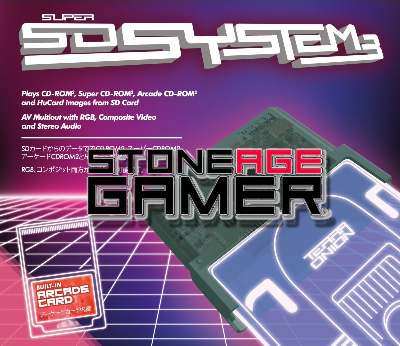 Greatest Tweet Ever
Unfortunately, TerraOnion, the company that manufactures the device was frustrated with all the backlash about the audio and video issues and took over a year to fix the design.  They cited "quality can't be measured" as their reason for not fixing and claimed there's nothing wrong with it.  Weird.  Luckily, it's fixed now.